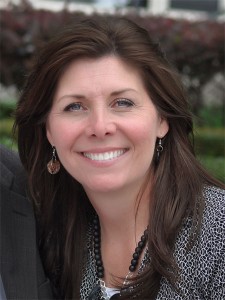 Hi, I'm Melanie! I'm a wife and a mother of six kids, and I love family time. I also love learning new things, and I'm always involved in a project. My family would describe me as high energy and passionate. Gardening has become a passion of mine in the last year, and I love growing my own fruits, vegetables, and herbs. I usually start projects and change things up as I get an idea…and that is just what happened with my garden. I started the traditional raised bed…and built a few, but luckily my picnic table needed to be re-purposed so I turned it into a garden bed. I loved not bending over so much, so that's when I got the idea to design and build a true raised garden. Enjoy a glimpse into my garden. I hope it inspires you in some way to grow your own. Come on – it's lots of fun!
When I'm not in my garden, I have fun with family, travel, and read. A perfect day for me includes playing with my kids, not having to clean the house, enjoying a meal with my family around our kitchen table, and harvesting something from my garden. Life is great and I am so blessed!
I have to say I wouldn't have been able to complete this whole project without the help of my family. They are always so loving and supportive of all my crazy ideas. Paige took charge of taking hundreds of pictures of me building the garden box and edited the most amazing plans that are easy to follow. She also helped with the blog and webpage. Josh was wonderful to help set up the webpages and selling site for me to sell my plans. A big thank you to them…And of course Kent, my amazing husband, helped tweak the plans so they are structurally sound. He also spent so many hours of work to help me build and plan my garden. I am truly blessed with an amazing family!!
I do not advertise on my website or use affiliate links. To defer the cost of maintaining my website, I sell my garden plans. I am passionate about gardening and enjoy helping others learn by my mistakes. Thanks for your support to keep my website up and running! Melanie